Local Historian Heather Y Wheeler BA (Hons)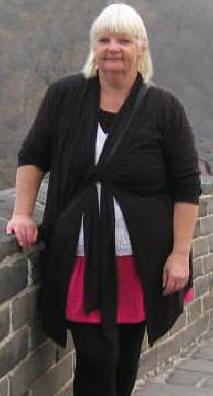 Hello and thank you for your interest in my 1066 guided tours.
I have been passionate about History for as long as I can remember and particularly love the stories of famous people and events that have spanned the ages. After gaining a degree in European Humanities I trained as a History teacher and spent a number of years teaching History. While working as a teacher I established a History teaching website to help my students understand the subject.
The website became very popular Worldwide and in 2004 I left teaching to  devote my full attention to website authoring and the production of related teaching literature and materials. In 2013 I was made an offer for my website which I decided to accept.
With more free time to devote to other projects I set about fulfilling a life-long dream to increase awareness of the events of 1066 and the significance of the Norman Conquest. I am very pleased that this important topic is included in both the Primary (KS2) and Secondary (KS3, KS4) English National Curriculum for 2014 onwards.
I have lived in East Sussex all my life, surrounded by the land that was host to the Norman Invasion and the Battle of Hastings. I have a good knowledge and understanding of the main sources that were used to interpret the events leading up to the Invasion as well as those that followed the defeat of the Anglo-Saxons. I have public liability insurance and am CRB checked.
Over the years I have taken family, friends, foreign students and school groups on guided tours of Pevensey and Battle telling the story of the Norman Conquest along the way. I am now very happy to be in a position to be able to share my immense knowledge of the subject to anyone who would like to follow in the footsteps of the Norman invaders seeing where, learning why and discovering how William, Duke of Normandy, managed to invade the south of England in 1066 virtually unopposed and make himself King of England within 3 months.
I am also available to act as a tour guide for any larger group that would like to hire my services.
If you have any further questions about me or my tours please feel free to contact me.